Warm greetings dear friends.
Just as we moved into our northern California home, life as we know it took a 180 degree turn! The arrival of covid19 has changed everything as we know it. Individually and collectively, we hold uncertainty as to how this transition into birthing new patterns will unfold. This uncertainty is filled with many emotions... curiosity, despair, wonder, anger, hope, grief, fear, Love. May we honor ALL our feelings as they arise with tender acceptance and compassion.
Like you, my beloved and I shelter in place, staying home as much as possible until the time comes to reemerge.
We have limited USPS pickup from our house.
For now, I can offer thru our on-line shop our ~
Rainbow Warrior Awaken! Deck
My GIFT of APPRECIATION for you... ALL orders will include FREE!
3 chakra posters - 12 assorted cards - 33 assorted bookmarks

Original paintings in my gallery remain available for purchase.
Please feel free to co
ntact me with any questions you may have.
stream@newmoonvisions.com
sharing a haiku that came to me just before everything changed... with love and prayers of protection, Mara
it's time! tend to HER
lead with Love and Remember
time to surrender
This

Sky

Where we live

Is no place to lose your wings

So love, love.

Love.

- Hafiz
translated by Daniel Ladinsky ©1999 The Gift
No one
Could ever paint
A too wonderful
Picture
Of my heart
Or God

-Hafiz
translated by Daniel Ladinsky ©1999 The Gift
Where is the door to God?

In the sound of a barking dog,

In the ring of a hammer,

In a drop of rain,

In the face of

Everyone

I see.

-Hafiz
translated by Daniel Ladinsky ©1999 The Gift
Your eye is so wise

It keeps turning, turning

Needing to touch

Beauty.

It keeps turning,

Needing to find a mirror

That will caress you

As I.

-Hafiz
translated by Daniel Ladinsky ©1999 The Gift
And love

Says,

"I will,

I will take care of you,"

To everything that is

Near.


-Hafiz
translated by Daniel Ladinsky ©1999 The Gift
Welcome Friends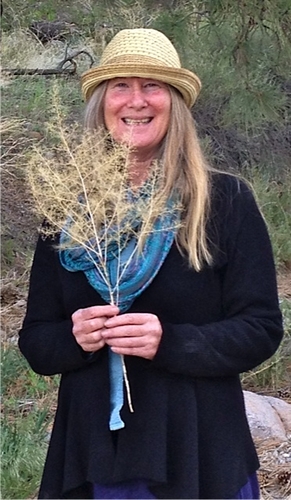 May you delight in these sweet nectars of Beauty... art, poetry, visions and more. My heart smiles with gratitude for the precious support I receive that makes it possible for me to walk the path of artist-dreamer. I welcome your questions and comments. warmly, Mara
What's New
I'm SO INSPIRED...

TreeSisters is a radiant global network of women devoted to the restoration of our beloved planet. New Moon Visions is delighted to make a monthly donation to this wonderful organization. The trees planted from this donation help heal our Mother Earth and allow HER to breathe more deeply... your purchase directly contributes to the CIRCLE of LIFE. Click on the link above to find out more and be inspired with HOPE!

Monthly Artgift Specials

In appreciation for your support...
ALL ORDERS receive the following FREE artgifts!

3 chakra posters
12 assorted cards
33 assorted bookmarks