Dear Friends, I am loving my new home in Northern California! Things are taking longer than I thought with the building of our new home/studio... so I will not be able to reopen the on-line shop on September 1st as planned.
We will joyfully REOPEN ON JANUARY 1ST, 2020.
The one artgift available for sale during is our Rainbow Warrior Awaken! Deck.
Also, original paintings in my gallery (that are not already sold) remain available for purchase.
Please feel free to contact me with any questions you may have - stream@newmoonvisions.com
With deep appreciation for your support of my work over all these years....
warmly, Mara
This

Sky

Where we live

Is no place to lose your wings

So love, love.

Love.

- Hafiz
translated by Daniel Ladinsky ©1999 The Gift
No one
Could ever paint
A too wonderful
Picture
Of my heart
Or God

-Hafiz
translated by Daniel Ladinsky ©1999 The Gift
Where is the door to God?

In the sound of a barking dog,

In the ring of a hammer,

In a drop of rain,

In the face of

Everyone

I see.

-Hafiz
translated by Daniel Ladinsky ©1999 The Gift
Your eye is so wise

It keeps turning, turning

Needing to touch

Beauty.

It keeps turning,

Needing to find a mirror

That will caress you

As I.

-Hafiz
translated by Daniel Ladinsky ©1999 The Gift
And love

Says,

"I will,

I will take care of you,"

To everything that is

Near.


-Hafiz
translated by Daniel Ladinsky ©1999 The Gift
Welcome Friends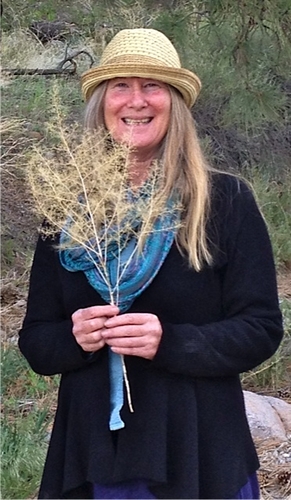 May you delight in these sweet nectars of Beauty... art, poetry, visions and more. My heart smiles with gratitude for the precious support I receive that makes it possible for me to walk the path of artist-dreamer. I welcome your questions and comments. warmly, Mara
1/1/19

new year haiku of hope for our grieving country
starlight waterfalls
over our parched souls and we 

are reawakened
10/29/18 Jasper Oregon
Dear Friends, my heart is heavy with the suffering our county is experiencing at this tumultuous time in our history. We are called to dig deep and reach high... called to strengthen ourselves so we can withstand the tsunami of change upon us. I find the challenge to become my most magnificent Self to be a moment by moment practice of compassionate devotion. My heart knows that the time of the Rainbow Warrior Awakening is NOW and we truly are the ones we have been waiting for.
What's New
GICLEE JEWELS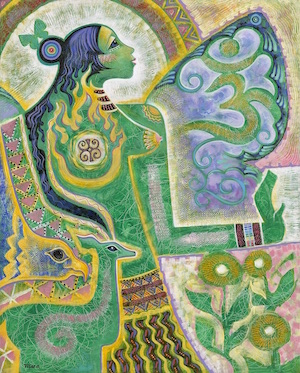 'Giclee Jewels'... affordable, Beautiful, framed fine art prints of my original paintings. Wonderful gifts for your beloveds.

I'm SO INSPIRED...

TreeSisters is a radiant global network of women devoted to the restoration of our beloved planet. New Moon Visions is delighted to make a monthly donation to this wonderful organization. The trees planted from this donation help heal our Mother Earth and allow HER to breathe more deeply... your purchase directly contributes to the CIRCLE of LIFE. Click on the link above to find out more and be inspired with HOPE!

Monthly Artgift Specials

CHAKRA POSTER SALE
SAVE on our wonderful Chakra Rainbow Posters! Now only $10 ea
(reg price $14) order here

FREE ARTGIFTS WITH ALL ORDERS!
ALL ORDERS:
receive 12 Bookmarks

ORDERS of $44 & more:
receive 1 Magnet (& above bookmarks)

ORDERS of $99 & more:
receive 6 Cards (& all above gifts)